For four weeks every Spring, I get to run this silly tournament on this stupid blog and it is just the best time. Thank you again everyone for taking time to vote on these things. I really do look forward to this every single year and hope you do as well. Enough blabbering on my part, let's get to the good stuff!
Our Championship Round came down to a 2 seed many had picked to win the whole thing and a very strong 4 seed that just refused to be taken out.  Time to find out how the Championship Round panned out. Remember all "scores" are in percentages.
Championship
Out of every tournament we have run so far, this one kept me on my toes the most. We had more than one theme song that I thought would be at least a Final Four team that were knocked out in the first two rounds. We also only had one match-up this year that ended in a complete 100-0 rout.
Our Classic TV champion 4 seed Batman had a tough go of it, but found a way to push to wins in every round. In the opening round they took out a very strong 13 seed in Rawhide 63-37. The Round of 32 was an easy win over 12 seed Knight Rider 90-10. The Sweet 16 saw a great superhero match-up as our champ took down 9 seed Spider-Man in a surprisingly noncompetitive game, 75-25. Batman won the Classic Drama Region taking out a very strong (and probably underseeded by me) 10 seed Mister Rogers' Neighborhood by a final of 66-34. In their first match-up against a top seed, the Classic TV side of the bracket was decided by, well, a classic. Batman found it's way into the championship game by taking out one of the favorites to win the tournament in 2 seed The Flintstones 56-44.
Our Modern TV champion 2 seed The Fresh Prince of Bel-Air on the other hand ran through most of the tournament without much issue. They were a favorite to win this whole tournament and for the most part, that showed. Right out of the gate they bumped into a really tough competitor in 15 seed Teenage Mutant Ninja Turtles — they won this match-up 71-29. In the Round of 32 the Fresh Prince moved past 7 seed Married… With Children easily, coming out victorious 87-13. The Sweet 16 saw them put an end to Cinderella story 14 seed Scrubs' run with a 80-20 win. In the Elite 8 they were tested like never before. 8 seed The Office had run through some major players including 1 seed Cheers, but The Fresh Prince came out on top 54-46 to win the Modern Comedy Region. The Modern TV side of the bracket was decided by a match-up that could not have been different than the Classic TV side. The Fresh Prince of Bel-Air got into the 'ship by just absolutely destroying the Modern Drama champ 3 seed Cops 91-9.
The Championship round started off looking like it was going to be a very back and forth affair for the first few hours. But then, the Modern TV champ found their game and never looked back. Batman put up the good fight at first, but our TV Theme Song Bracket champion is The Fresh Prince of Bel-Air on the back of a 81-19 victory — the largest margin of victory in a championship round in our short history here.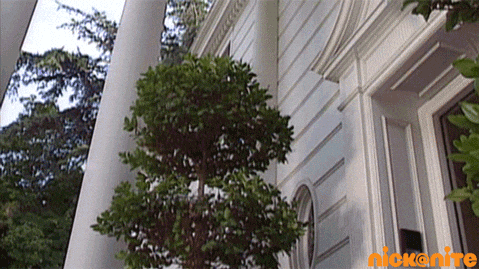 The Fresh Price of Bel-Air joins our former champions The Beatles, The Sandlot, and Breakfast Tacos & Burritos.
---
Thank you all once again for taking time to vote in this tournament. I hope this thing was as fun for you as it was for me. We'll do it again next March! I've got some ideas floating around in the old noggin for themes but I'm always looking for ideas for next year's bracket and if you have any suggestions, feel free to get in touch with me on Facebook or Twitter.
After knocking 64 of the finest TV Theme Songs ever down to a final Champion, our completed bracket looks like this: